Dr. Fred E. Goldberg founded the McLean Eyecare Center in 1978. He is renowned in the field of optometry as a pioneer and expert in advanced contact lens care and a leader in expanding the availability of services, technologies, and treatments that other optometrists in Virginia have used in their respective practices. Dr.Goldberg has dedicated his career to providing access to high-quality care to all and educating his patients and the community at large in the role of proper vision care in sustaining overall physical health. Doctors of many different specialties regularly refer patients to Dr. Goldberg for his expertise in handling complicated eyecare conditions. In his dedication to promoting visual welfare, Dr. Goldberg has conducted multiple humane missions to third-world countries to donate eye care services to disadvantaged citizens.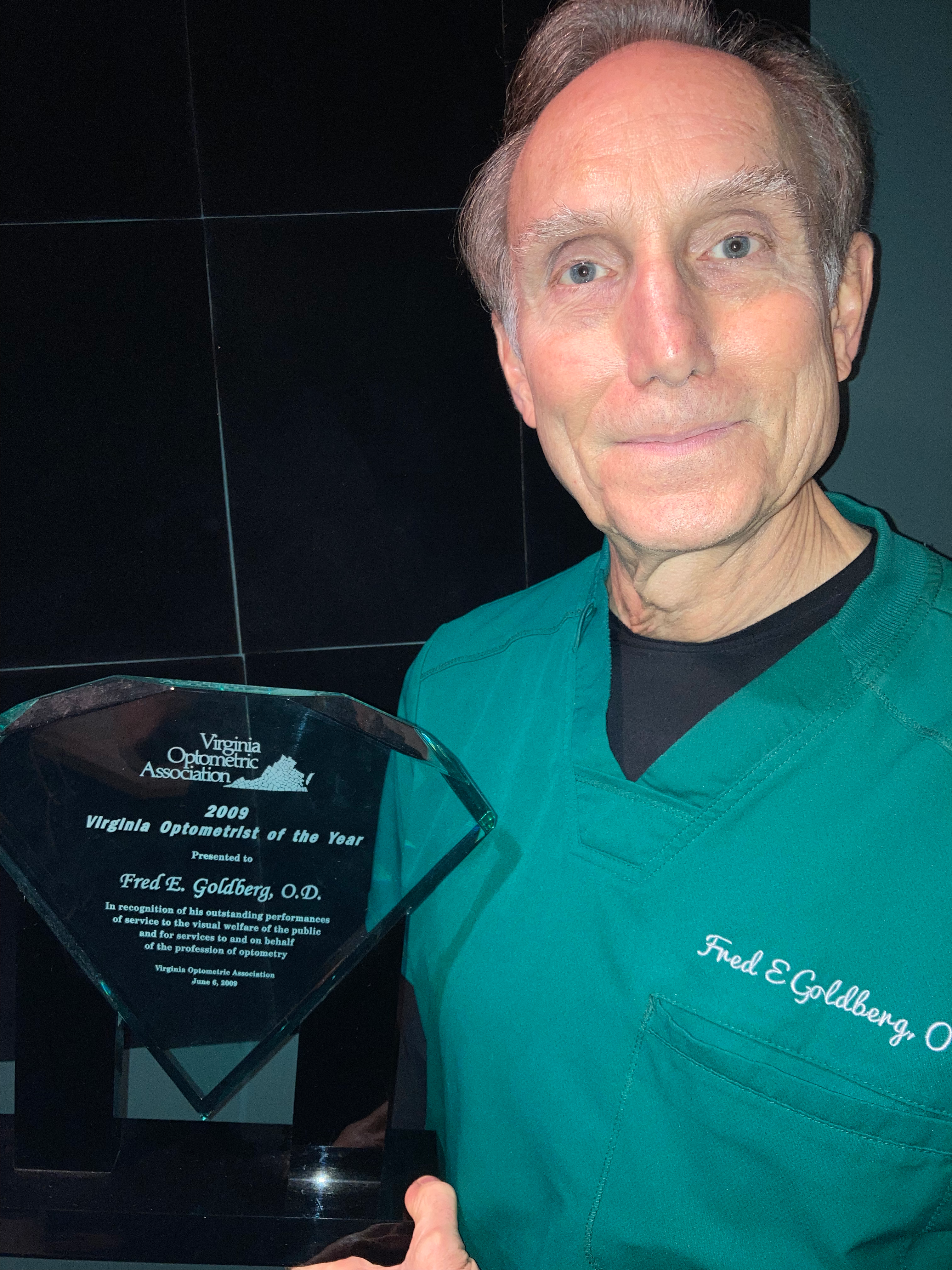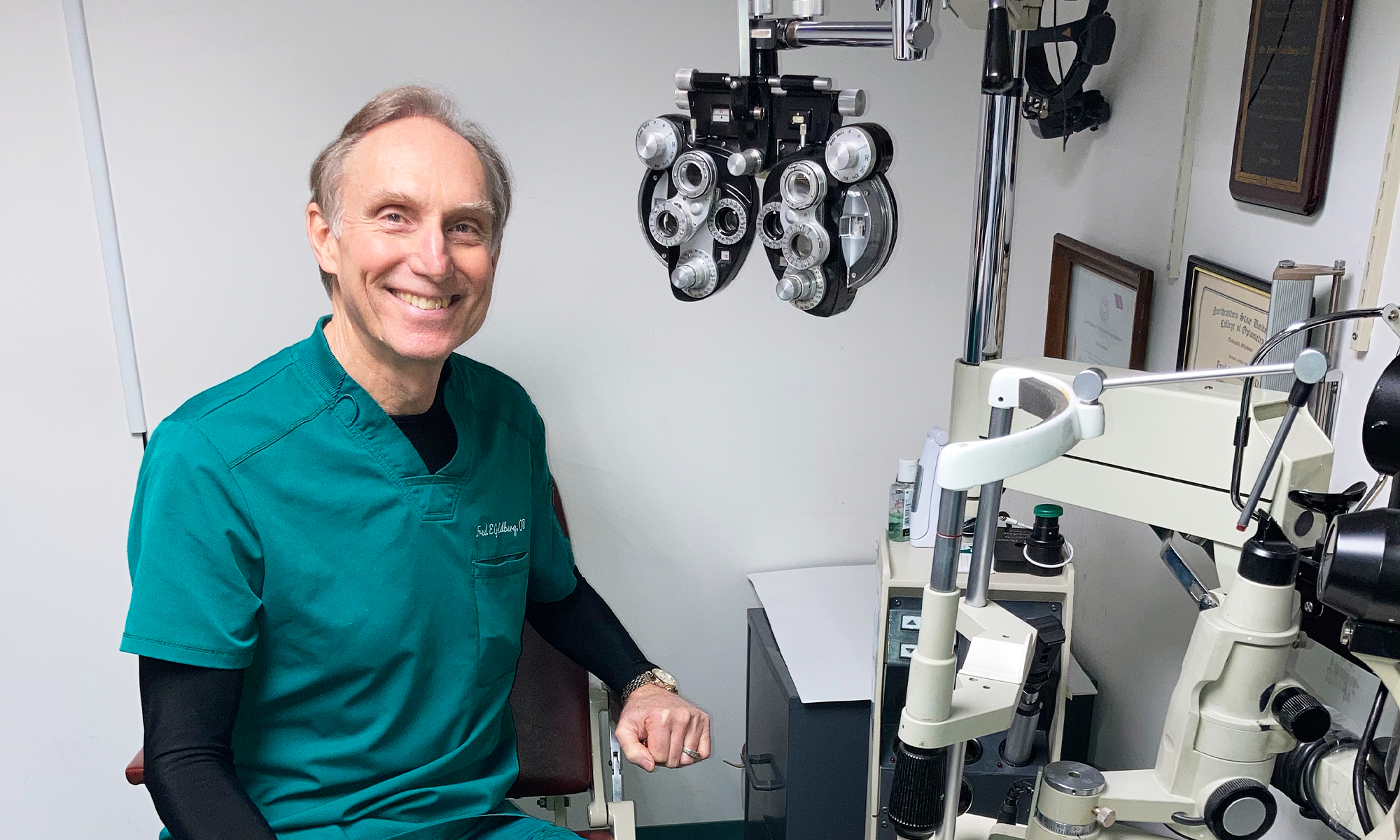 Throughout his career, Dr. Goldberg has held many prestigious leadership positions and received numerous awards and accolades for exemplifying the highest standards and ideals of the optometric profession and related community service. Among them are:
President of the Virginia Licensing Board of Optometry, 2019 – 2022
Fellow of the American Academy of Optometry
2009 Virginia Optometric Association (VOA) Optometrist of the Year
2014 VOA Distinguished Achievement Award
2008 – 2009 VOA President
Diplomate of the American Board of Optometry (first member of VOA granted
Diplomate status)
Former President of the Northern Virginia Optometric Society
Adjunct professor at New England College of Optometry, Pennsylvania College ofOptometry, SUNY College of Optometry
Vice President of American Optometric Student Association
Committee Chairman of Association of Regulatory Boards of Optometry
Member, American Optometric Association
Member, Southern Council of Optometry
Recipient of the Lions Club Melvin Jones Service Award
Member, McLean Chamber of Commerce
Dr. Goldberg is a native of Pennsylvania. He attended Temple University and Harvard University and earned a Bachelors of Science and a Doctorate of Optometry from the New England College of Optometry. He is an avid photographer, artist, and multitalented musician. He holds a black belt in martial arts and enjoys fishing, kayaking, cycling and spending time outdoors. He especially enjoys being a fan of his wife Ginny's career as an internationally acclaimed jazz musician, songwriter and recording artist.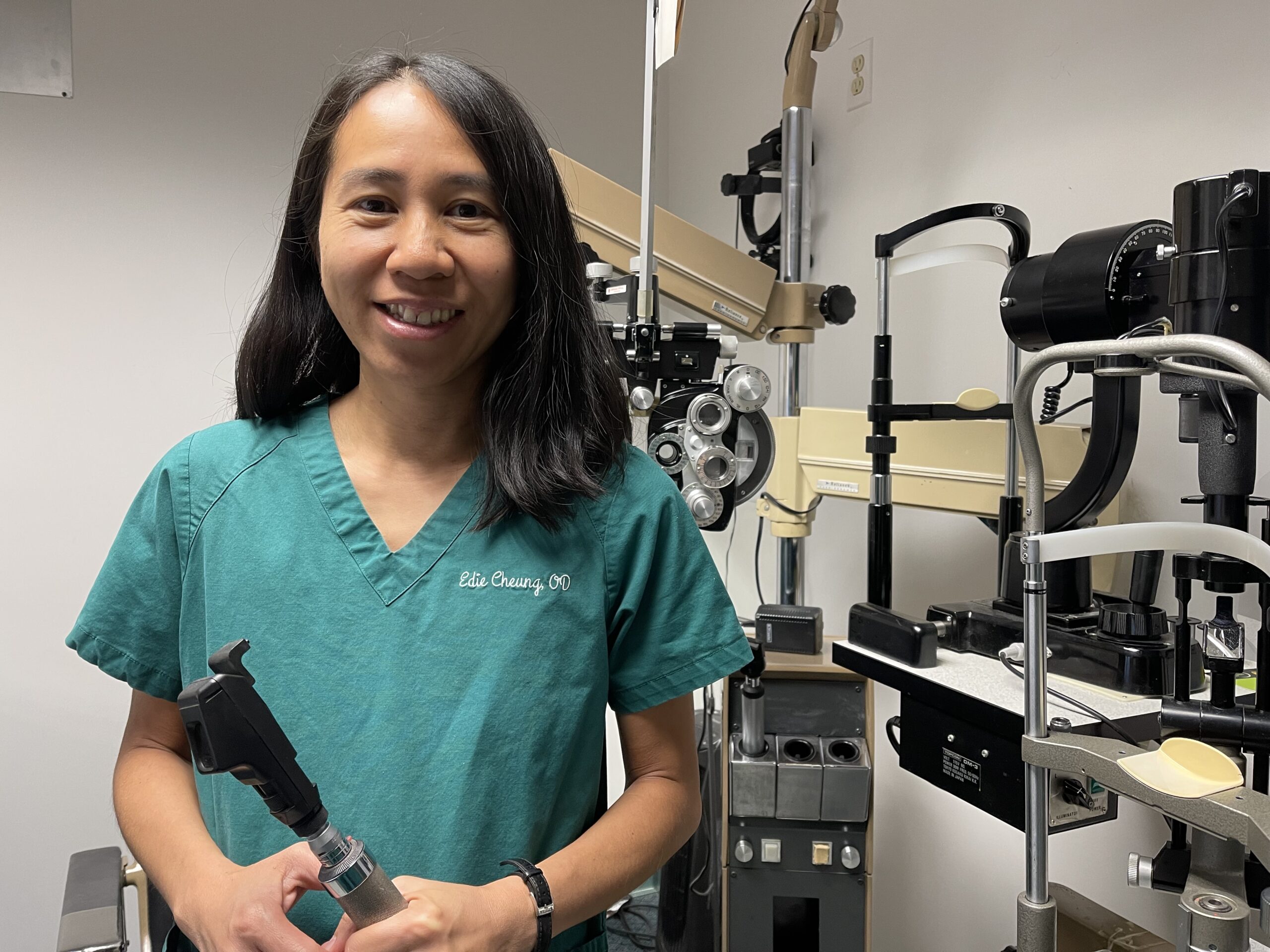 Dr. Edie Cheung grew up in Philadelphia. She speaks Cantonese fluently and can communicate in Hakka Chinese as well. She holds a Bachelors degree in Biological Sciences and Information Technology from Drexel University and a Doctorate of Optometry degree from Pennsylvania College of Optometry. Dr. Cheung has a special
interest in ocular diseases and is passionate about caring for the overall health of her patients. She has voluntarily provided eye care services for the Special Olympics and took a mission trip to Jamaica where she performed eye exams and treated citizens
who did not have easy access to eye care.
Dr. Cheung loves spending time with her two young children. In her free time she enjoys practicing martial arts and fishing with her family.
McLean Eyecare Center is delighted to welcome Dr. Cheung to our practice!
Our friendly staff will help you navigate your full spectrum of vision care needs and make your experience at McLean Eyecare Center easy, informative and enjoyable. Call our office for information or to schedule an appointment: